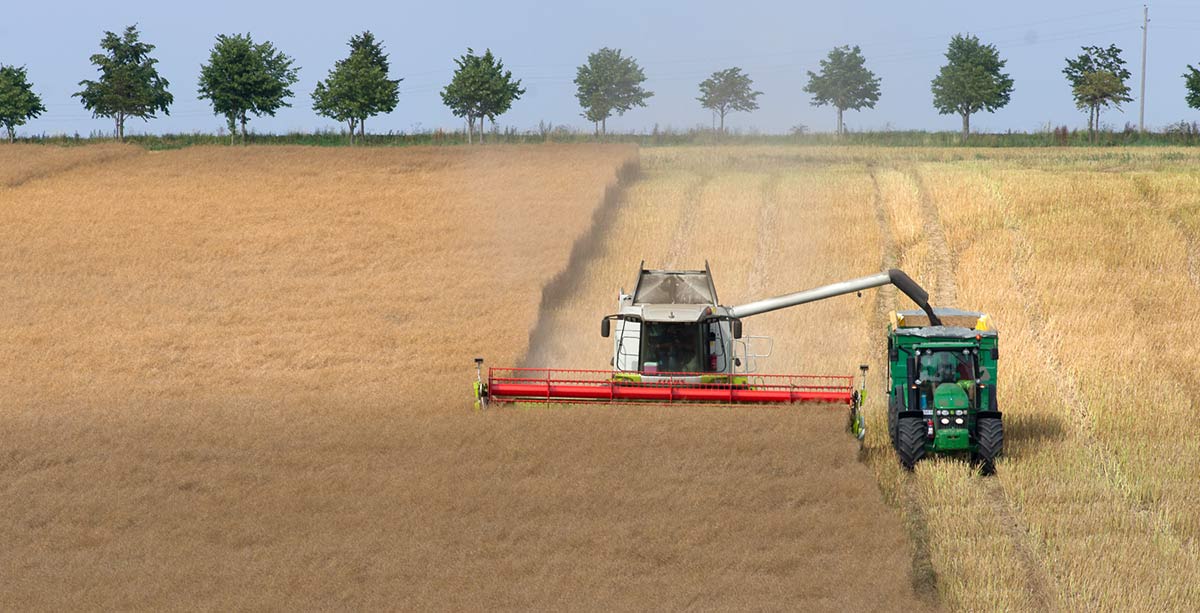 A modern farm certified by Svenskt Sigill
As of today Tosterup operates approximately 700 hectare of which 125 hectare is forest. The crop production consists foremost of wheat, barley malt, rapes, grass seed and sugar beets. Apart from the crops we also have an apple orchard with close to 50 000 apple trees.
We have focus on high quality outcome in all of our areas which is why we value the fact that we are and have been certified by Svenskt Sigill for the past years. That certification ensures our customers that our products are safe to both consume and breed further.
We work with modern machinery and continuously invest in new technology in order to build a sustainable and a long-term oriented company. One of the newest technologies that we are using is satellite pictures in order to optimize the usage of nutrition to the crops. We also have solar cells which is the main source of electricity here at the farm. Furthermore we use as much biofuel incorporated in our fuel as possible. We process the soil to its minimum and the advantages of this are many, to mention a few; worms in the soil increases, the compaction of the soil decreases and we reduce our emissions.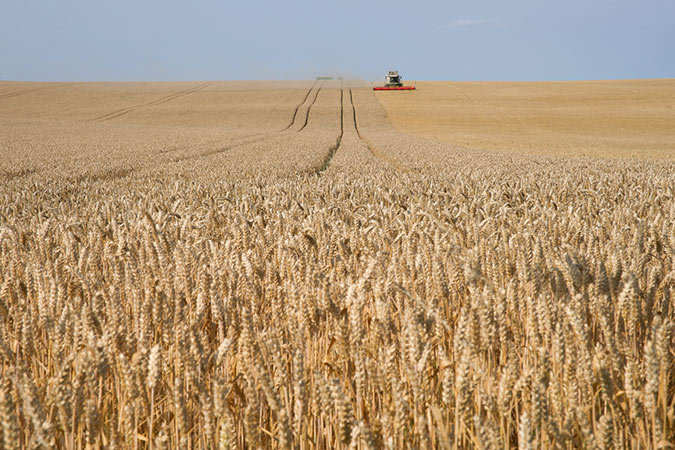 The harvest is dried and stored here at Tosterup and all of the heating produced is from the straw grown at our fields. Our heating is therefore not only economically sustainable but most importantly an environmentally sound way of producing heat. At the moment we are able to store around 3500 ton here and by having invested in modern technology we can make the process more efficient which saves energy, time and eventually results in a higher quality product.
Our barley malt goes to Carlsberg and more specifically to their premium lager beer Eriksberg. Read more about this here… http://tosterup.se/single-malt. A large part of our wheat harvest is sold directly to Swedens leading bakeries and an example is the specially produced nature- and climate-wheat that is delivered to Polarbröd.
We also grow a special rape seed which is made for McDonalds.
Interesting facts about the farming
We farm with reduced cultivation
We are certified by Svenskt Sigill and have been for the past years
We have seven incredible full time employed coworkers
Half of the electricity we produce is self made through our solar cells
We use around 600 bales of straw each year to heat our houses and dry our crops
We can store close to 3500 tons of crops here at Tosterup.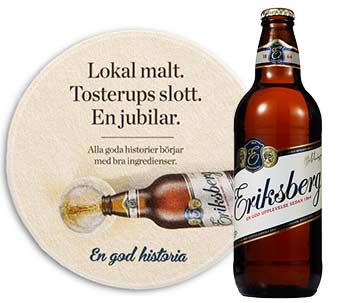 Tosterup and Carlsberg gives the consumer full control